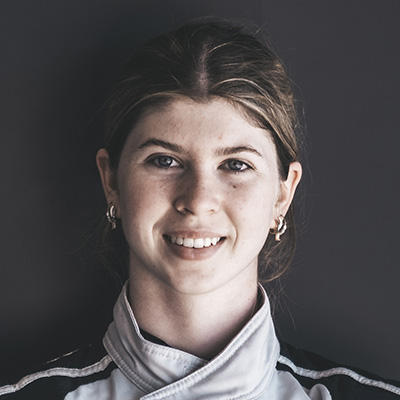 Hi, I'm Zara and I'm racing after a dream.
Every journey starts somewhere and my journey started with Bathurst 1000. For as long as I can remember I've watched Australia's most iconic motor race from the top of the Mountain, opposite The Chase or sitting on the grass at Murrays Corner.
Standing on Pit Straight cheering with the crowd as the winners took their place on the podium inspired me to race after my own dream.
Waking up in the middle of the night to watch the latest round of F1 somewhere in the world, and waiting for the opportunity to race, fueled the pursuit of my passion.
I love motorsport whether it's laughing with TopGear or learning with McLaren.
There aren't many women involved in motorsport, but the ones that are are determined, courageous and inspiring, and remind me that the track, the kart and the car don't know gender. So, my dream is to compete at the highest level in motosport in Australia, Asia and around the world.
See you on track.